MORE HEIGHT. 
LESS WEIGHT.
With 5-19" of usable height, no other hunting weight bipod offers the elevation for versatility on tough shots in mountain terrain.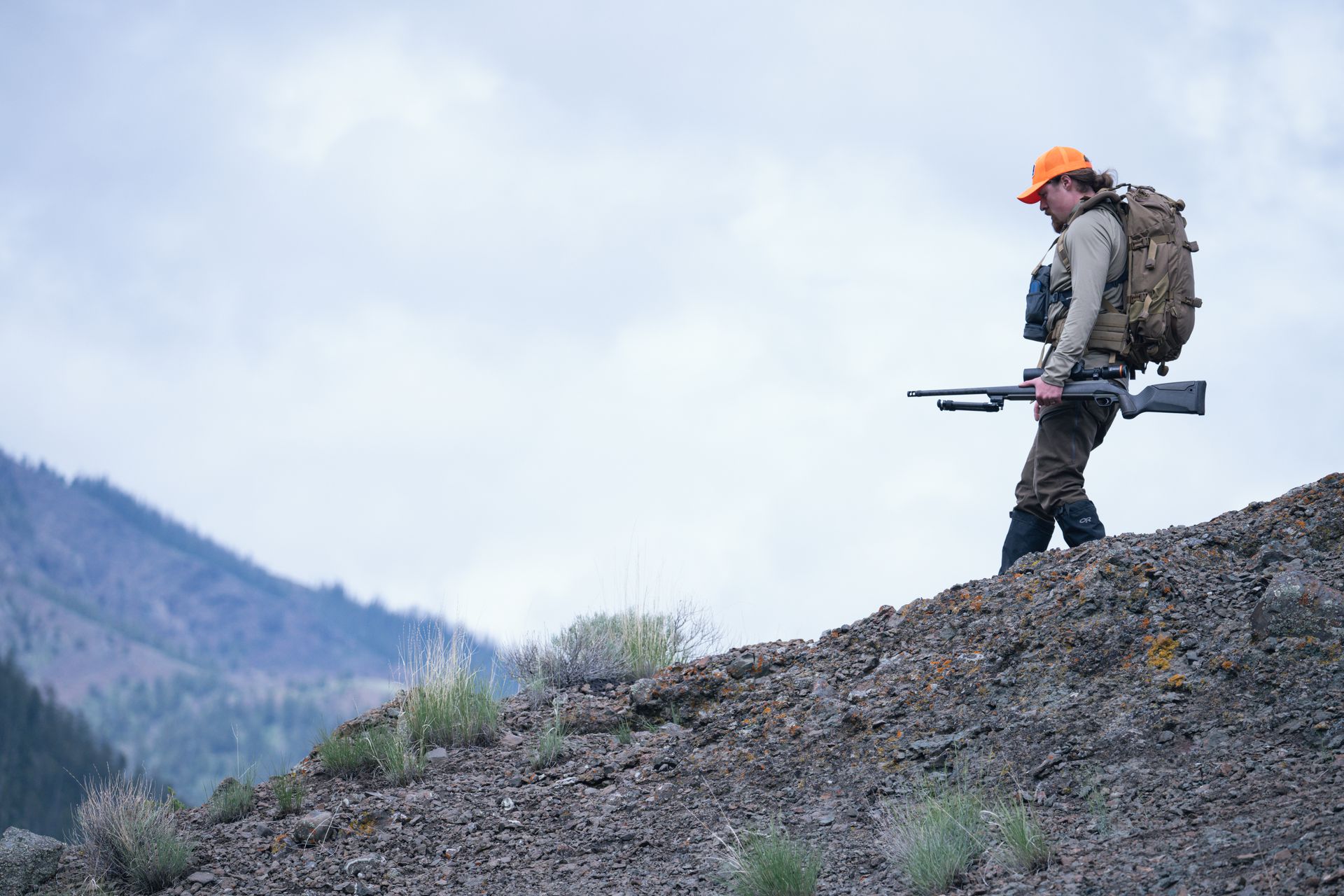 ELEVATE BIPOD

The Widest Range Of Height Adjustment In Any Hunting Weight Bipod
The most capable hunting weight bipod on the market.  Field tested and developed to excel in real hunting scenarios, the Elevate bipod was designed to be the the perfect bipod to pair with any lightweight hunting rifle. 
UNMATCHED VERSATILITY
With an astonishing range of usable height and leg splay versatility the Elevate bipod offers shooters reliable rifle support in nearly every hunting situation imaginable.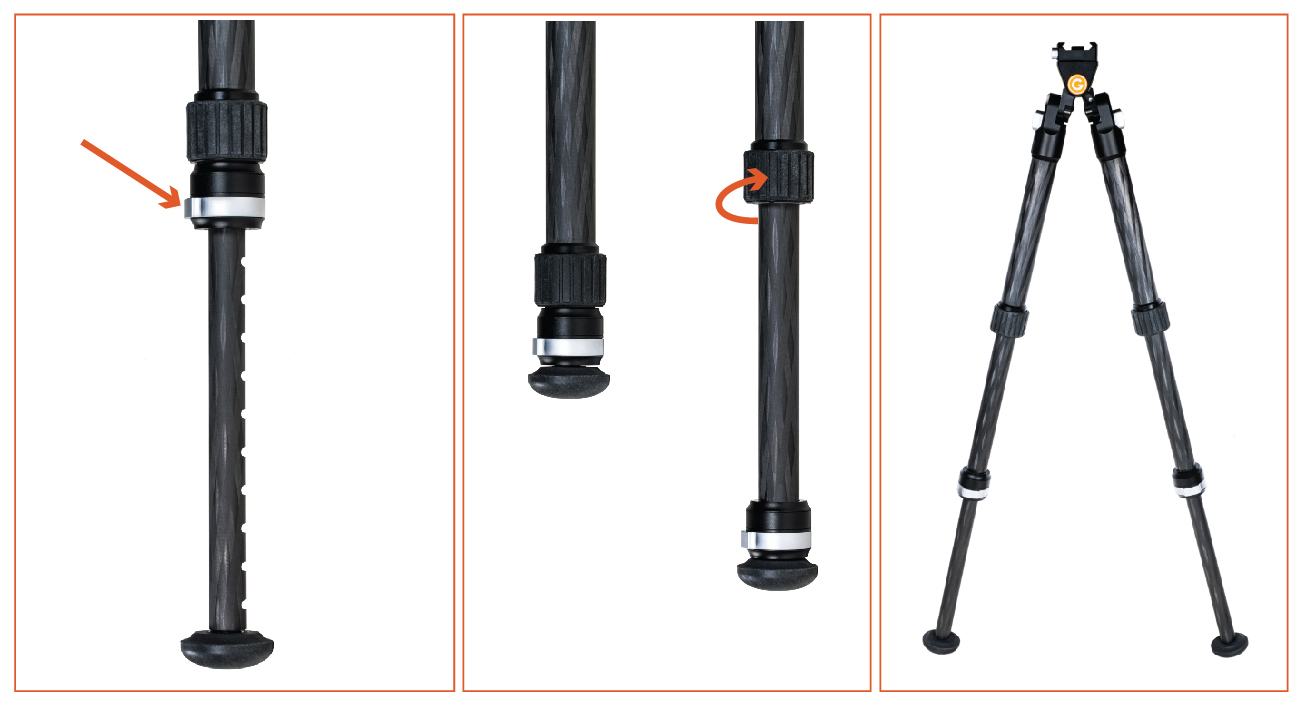 RISE ABOVE
Twist lock and spring loaded leg deployment allows the Elevate bipod to achieve 5-19 inches of usable height. No need for levers or buttons, our legs lock open with a tap. Double extending legs offer an incredible range of height options. The twist locks allow for independent fine tuned height adjustments while the 12 position spring loaded inner leg snaps to quick secure intervals every time.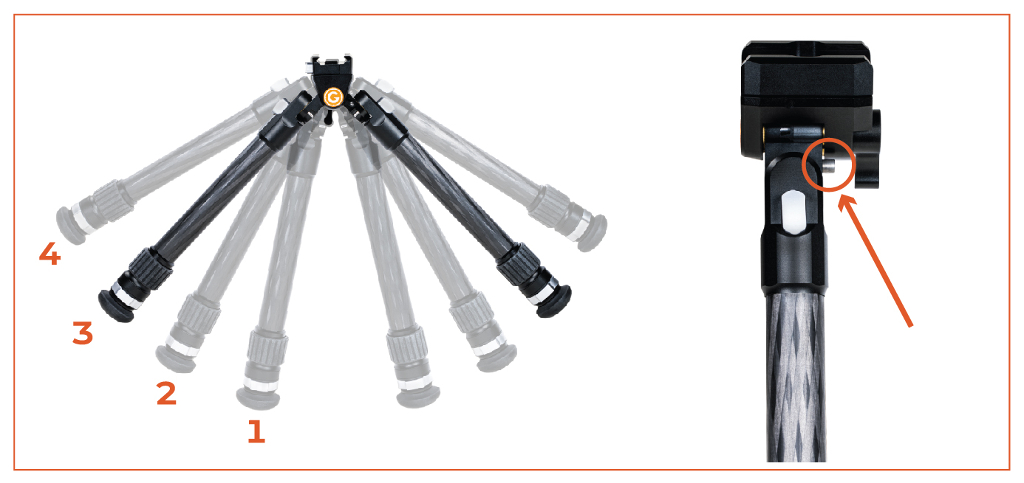 TRUE ADAPTABILITY
The Elevate bipod features 120 degrees of cant along with 4 leg splay positions. This combination offers unmatched stability, range of height adjustment, and optimization to any ground environment. 
FAST & SECURE

Our patent pending NeoLok™ Picatinny attachment provides a simple quick-twist solution for attaching the bipod to your rifle.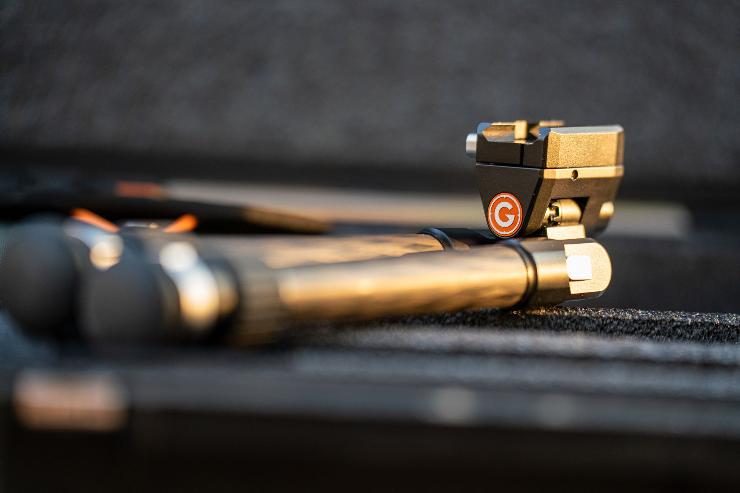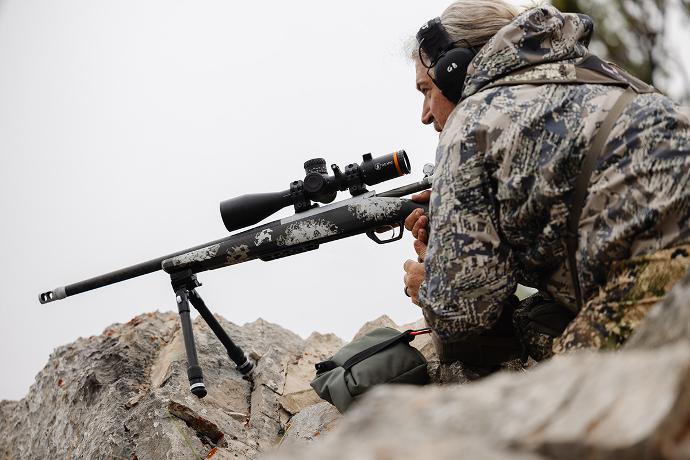 Carbon fiber construction provides a sturdy, lightweight design that weighs in at only 12 ounces. An anodized aluminum coating means flawless operation and rugged durability in every hunting condition. 
MEET THE BIPOD 
Learn about the the features and capabilities of the bipod.  
I love the bipod. It's full of features and the increased height is something I've needed for a long time. This will certainly fix my issues with the bipod burying in the tundra on long range caribou shots. 
ADAM GRENDA, STUCK N THE RUT
Gunwerks' new Elevate bipod is state-of-the-art...light, versatile, and fast to install and remove. Best precision hunting bipod I've used!
JOSEPH VON BENEDIKT, BACKCOUNTRY HUNTING PODCAST
I say this bipod is simple and sleek yet sophisticated and extremely versatile.
Ryan Furman, LongRangeOnly.com
QUICK START SERIES
A deeper look at the Elevate Bipod